Pardon the suggestive title, thought its a good way to get your attention.
I was reading my regular dosage of
HB's webpage
when I came across a eye-catching little banner at the left side of her blog.
Clicking the link, I realised that my fellow Malaysian, Kenny Sia is doing a raise RM50,000 for the Sarawak Children's Cancer Society.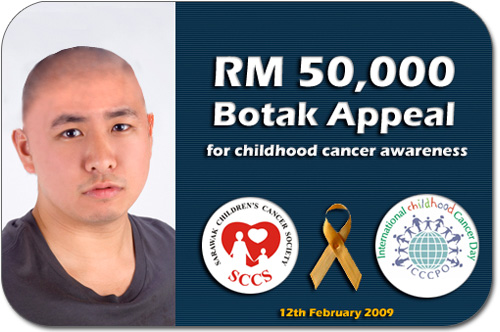 Singapore have similar annual hair-shaving charity events too for cancer foundations, but done on a larger scale.
While applauding my comrade's effort. it is also disheartening to see that most readers surf blogs with a walk in the park attitude.
So thought I'll do a little publicity for him on
Cup of Ice
. Since most of my readers are based in Singapore, and the S$1 to RM2.37 exchange rate makes it favourable for Singaporeans to donate, I'm hoping my insignificant blog can help Kenny in whatever small way to inch towards his goal.
About the Author:
Shingo T wants to see Kenny bald.