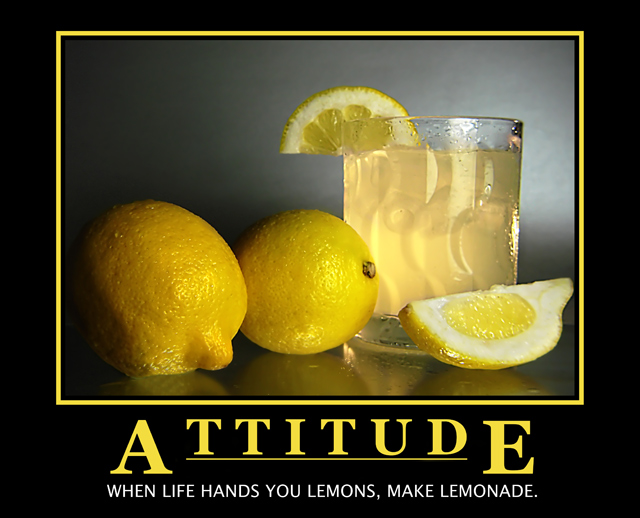 Many years ago...
there was a simple lady, Lisa. She was kind-hearted, and ever so thoughtful. Naturally, such wonderful ladies get hitched, and Lisa eventually married and settled down.
Lisa and her hubby was poor, and it didn't help that they have 6 kids. It also didn't help that her hubby turned out to be a part-time gambler. She had to work hard and long hours to earn money to support the kids and her hubby. Often, she will give the best food to the kids, while leaving the remainder for herself. Life was giving her lemons.
Lisa braved on and years grew by, and her kids grew up and started their own families. And her hubby stopped gambling. The lemons just tasted better.
A few years ago...
Lisa stayed with her hubby and their youngest son, who was unmarried. This youngest son was an eligible bachelor, being a successful entrepenuer with an attractive personality. He had lots of girlfriends during his younger days, but he was getting older, which really worried Lisa and her hubby.
So when this beloved son got married to a pretty gal, Lisa was overjoyed. But alas, the lady's new daughter-in-law turned out to be the daughter-in-law from hell. She would berate Lisa for alot of things, even trivial stuffs like cooking in the kitchen.
Lisa was a great cook, and remembers the favourite food of her children and grandchildren. Despite the scoldings, she will continue to prepare their favourite food on special occassions to satisfy everyone's tastebuds.
Under the same roof with the daughter-in-law, life was hell for Lisa. But at least she could take into consolation that all her kids (including her youngest son) were fillial to her. And she was happy that the daughter-in-law gave birth to a sweet little grand-daughter for her.
When life was giving her lemons, she had to make lemonades with it.
A few months ago...
Lisa's youngest son combined money with another of Lisa's daughter to buy them a flat nearby, so that Lisa and her hubby could finally have a place of their own, to get away from the daughter-in-law from hell.
The flat purchase was approved, and although it's a very small flat, but she was looking forward to it. It appears that life was going to take the sour lemons away and start giving her something she deserves.
A few weeks ago...
Lisa went on a Genting trip with some of her children (who are all grown up by now). But she experienced some sudden pains when she was there. She returned to Singapore, and was stayed in hospital, where the doctors did various tests to see what was wrong.
A few days ago...
She was diagnosed with an advanced stage of ovarian cancer, and her family members were told she couldn't survive for more than 3 months.
No one dared to tell her the truth. Lisa was told she will be discharged from the hospital soon. She was still looking forward to moving to the new place.
Though Lisa was frail all along, she didn't looked like someone who was dying soon.
Yesterday...
Lisa's condition took a turn in the morning. She was supposed to have a few months more of life expectancy. But that wasn't the case. Her eyes were closed. And she was put on an oxygen mask, unable to communicate. Most of her relatives were there. And the daughter-in-law from hell was conspicuously not present.
It was a heart-wrenching scene. Doctors told the relatives that though Lisa couldn't reply, she could hear every word that they are saying. So they held her by the hand and talked to her (while crying). They asked her not to fall asleep, and that her dream home was waiting for her once she gets discharged.
At about 6.30pm, she stopped breathing. Her last wish of moving to a place she can call her home, was not to be granted. So close, yet so far away.
One of the relatives suggested that Lisa gave up to the Reaper much earlier than her 3 months life expectancy, to spare everyone the pain and trouble of coming to visit and look after her. Even at Death's gates, Lisa was still as thoughtful as before.
The daughter-in-law from hell came at about 7pm after she was informed of the passing. No one talked to her, and she talked to no one.
For someone who was given so much lemons in her life, Lisa bravely made lemonade out of them. Though she couldn't get to fulfill her last wish to move to the new house, her tablet will reside there.
And Lisa's husband will move into the new home soon.
Alone, and without his beloved Lisa.